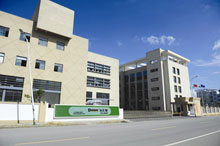 Considering this good chance and with our capable technical and ample experiences ,we set up three subsidiary companies. Now, Donsen Building Materials Co., Ltd. is composed by four subsidiary companies: Donsen Piping Co., Ltd.; Donsen Industrial Brass Product Manufacturing Co., Ltd. ; Donsen Radiator Manufacturing Co., Ltd. and Donsen Moulding Manufacturing Co.,Ltd. Head office Donsen Building Materials Co., Ltd. takes charge of selling, management and other operations, the four
subsidiaries only responsible for production, but some small business also handled by our Ningbo office. At present ,our main business is piping systems of pressure and hot water (heating) distribution, radiator for heating, brass fitting and heater for heating valve ,all kinds of plastic and metal moulds for water (heating) distribution systems. Since most of our leaders and directors grow up and nominated from technology department, we know more about our company and our products, knowed well of what we should do and how we can do better. This is our good quality products guarantee and the basic precondition to get more powerful. We are confident that we are striding forward a modern multinational company which owning scientific management, advanced technology and stand on the top of the economic trend. We will dedicate ourselves to providing better products and service for improving people's life.
To satisfy customer's need, technology and development is our first aim. According to the rapid growing in local and international market shares, diversification in products, we will open more piping production lines, add more injection equipment and produce kinds of the machine and moulds.
While in the production division of our operations,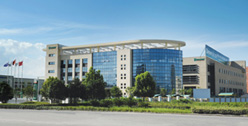 the number of elements produced automatically increases with every new piece of machine, the number of employees in customer service, quality control, research and other areas, where people can not be replaced by machines, is growing. This brings a great significance for the development of our company and services offered.